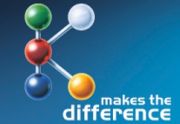 In recent years Calamit has taking part in many exhibitions so as to be able to directly interact with our potential clients.
Being the suppliers of magnets for various industries, almost obliged us to be at the exhibitions of Pollutec in Paris and Lyons, at Rimini and Ecomondo, in Munch at the Ifat, at the Ciwemmw of Berlin, at the Plast of Milan and at the Equiplast of Barcelona and the Mpv in Paris, among many others.
The next one will be in Germany, at the "K 2013" in Dusseldorf.
We look forward to seeing you.