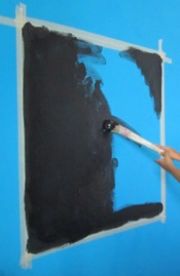 The ferromagnetic Paint is an innovative painting, not toxic and with Eco-friendly features. Recommended for internal application it's perfect to innovate your home and make even a simple wall a useful wall, without damaging it: for example, you can attach photos, pictures, reminders and memories without the use of nails and adhesives or let your children play with letters, numbers and didactic shapes; with the simple use of magnets. You can also keep your style by applying successively other colors or wallpapers. The can contains 800ml of pure paint, undiluted.
Promotional price €28 each, with a yield of 2-4 m²/Lt.
For more informations please ask for the technical data sheet.